Welcome to the SOCAMATYC website!
SOCAMATYC is an organization comprised of members from the two-year colleges in the state of South Carolina. Broadly speaking, I see our organization as having two main functions. The first is to share best practices and expertise among all of our colleges, and the second is to keep all of our colleges connected with the AMATYC national organization. SOCAMATYC is dedicated to the idea that we can achieve more as a group than we can as separate institutions.
For the last few years we have held annual conferences on several of our campuses. These events provide an opportunity to better appreciate each other and communicate with each other. I look forward to the day when we will have visited all sixteen of the two-year colleges in our state.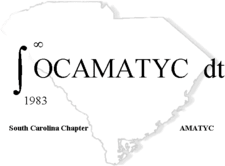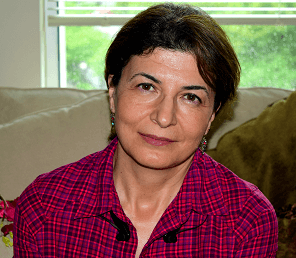 I am Dr. Hala Nestberg, the current president of SOCAMATYC, and I am delighted that you are visiting our website. Please feel free to contact us and share your thoughts and ideas. We are always looking for ways to better serve our community of math professionals.
Keep up the good work.
Hala K. Nestberg
SOCAMATYC President
2019 Conference
Registration prices range from $10 - $40 depending on length of conference that you wish to attend and membership status. The registration link can be found here: Registration & Speaker Form. Specific times of the conference will be announced at a later date.
SOCAMATYC Members will be receiving a separate email from an executive board member confirming that they are a valid member and can register at the discounted rate. If you would like to inquire about your membership, please contact Hala Nestberg at Hala.Nestberg@gmail.com OR if you would like to join SOCAMATYC and pay the discounted rates, please do so by clicking on this link: Join SOCAMATYC . You must be a member by 2/1 to qualify for the discounted rate.
Hotel Information: Rooms available at Hyatt Place Columbia/Harbison on 1130 Kinley Rd., Irmo, SC 29063. Group code: G-SCMA. Rate is $101 per night if reserved before February 8, 2019
Conference highlights and other documents
Members' Mathematics-related Project Sites